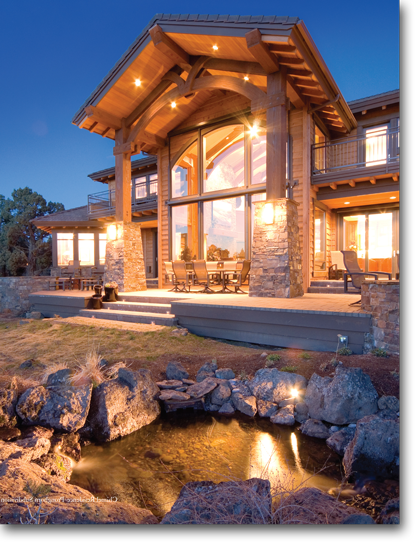 Welcome to MADSEN HOMES. We have been building custom, quality homes in Central Oregon for over 35 years - homes with timeless designs, built with integrity and a focus on ensuring customer satisfaction every step of the way.
We approach our remodeling projects with the same dedication from concept to completion. Our homes are designed and built with meticulous detail and artisan craftsmanship.
MADSEN HOMES will work with you to build your home to your specifications. Your home should be a work of art that displays your unique tastes. During the design phase we will consult with you to ensure incorporation of features that reflect your lifestyle.
No matter how large or small your project is, we guarantee you will get the best value for your dollar when you work with us. With our versatile and proven expertise as both builder and designer, we know how to pass savings onto our customers.
We strive to provide the best value while integrating energy efficient and sustainable building practices and ensuring that the final product is delivered on time and on budget because we understand that it is one of the biggest investments you will make.
Owner Steve Madsen knows that the relationship between a builder and homeowner requires trust and ongoing communication, something we pride ourselves on developing and maintaining at MADSEN HOMES. One of the ways we do that is by keeping the customer consistently informed throughout all the phases of development, from design through construction completion.
MADSEN HOMES has developed a well-deserved reputation as one of the premier custom home builders in Central Oregon. Let our experience, creativity and craftsmanship work for you. Contact us today for a free consultation to learn more about how we can build a home for you that will age beautifully with time and be treasured for generations to come.