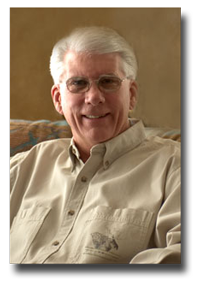 Steve Madsen takes great pride in the excellent relationships MADSEN HOMES has established with its customers over the years. Let the folks at MADSEN HOMES show you why we have such satisfied customers. Excellent communication begins with outstanding listening ability. We know that listening to what you want is the foundation for taking your vision and making it reality. Throughout the creative process our goal is to keep you connected and your input flowing.
Those excellent relationships extend to our subcontractors, architects and suppliers with whom we partner during the process. These valuable, long-term relationships allow us to maintain the quality control necessary to exceed your expectations.
We will sit down with you and go over every detail. We'll be ready to answer any questions you may have. From lot selection and site orientation to preliminary design drawings to your choice of architectural style, we know that the only way we can give you what you want is to listen to your ideas.
MADSEN HOMES can design your project or work with other designers and architects. Steve Madsen's experience as a designer brings added value to any building project. If you bring him a plan, he can enhance it.
Whatever path you take, your project will receive the personal touch and hands-on attention for which MADSEN HOMES is known.
We also know that as a project progresses, you may want to make design changes. That's just how the process usually works. We will consult with you to determine how those changes impact the overall design and if those changes affect budget or time line.
So don't hesitate. If you are considering building a new home or remodeling your current home, please give us a call. We look forward to working with you in Bend and the surrounding Central Oregon area.